What We Do
This is a new graduate course that will draw upon diverse backgrounds of students to tackle problems in life science for commercialization. A course of this nature has not been attempted before at the University of Toronto.
This is a dedicated website for a cross-functional graduate course, called Creating Life Science Products (BTC1850H), offered by the University of Toronto Mississauga through the Institute of Management Innovation (IMI).
This course organizes cross-functional teams focused on creating life science products. These projects may result in start up company formation. This website is intended for currently enrolled students in the course and industry partners - it is not open to the public.
All projects are subject to the same lean restrictions:
Should not exceed funding requirements of $200K
Should obtain their first dollar of sales 24 months from inception.
These criteria help ensure projects are realistic in terms of funding and timelines for execution. They will be very simple ideas targeting elements of healthcare. The winning team receives an award of $1000.
This website serves several purposes. It is a project management tool for competing teams. The website also functions to coordinate between current projects and select partners in industry who, by invitation, are part of this site can be contacted by student teams. Lastly, this site also provides a means for the course instructor to monitor and comment on specific areas of team projects.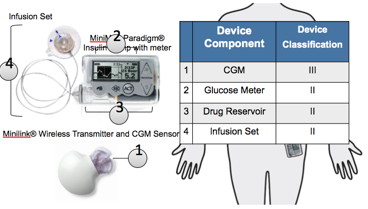 Product regulation is an important dimension to all projects